Pest Control Collinsville OK
Pest Control Collinsville OK
Dealing with pests is no easy task. Pests can quickly invade a home making it hard for residents to live. When infestations get really serious, a pest control specialist may need to apply a treatment to get rid of the pests. At Thrive, we are keenly aware of the issues that pests represent for folks in Collinsville, Oklahoma.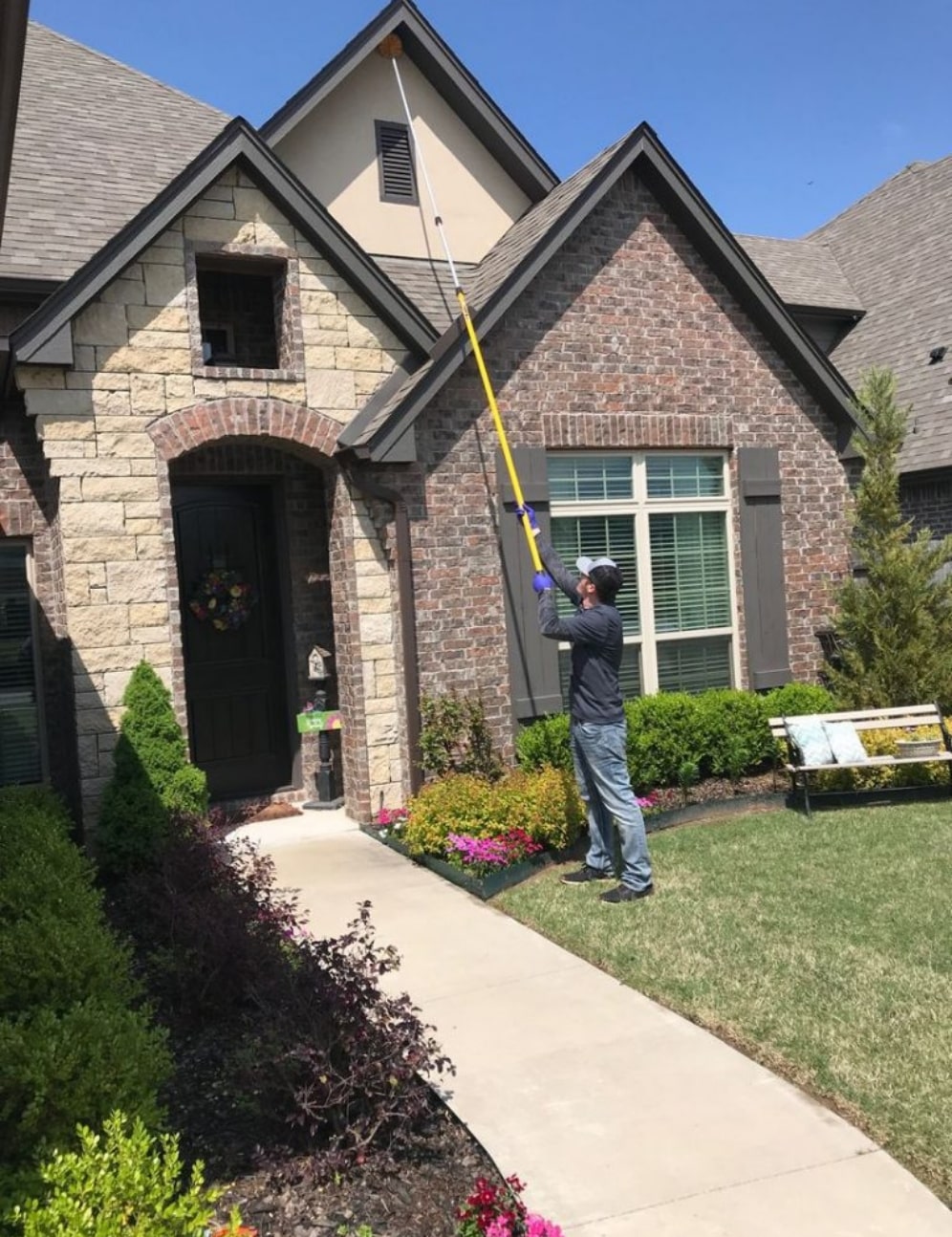 Collinsville, Oklahoma is a gorgeous city named after A.H. Collins, the city's original surveyor. This quaint city boasts beautiful natural landscapes combined with a busy cultural and sporting life. As part of the Tulsa Metropolitan Area, Collinsville is always bustling. However, it does not lose its hometown charm and appeal. This is the place to be for anyone who loves the outdoors.
Wildlife also loves Collinsville, including pests. That's why residents of Collinsville are committed to pest control in their community. After all, the last thing anyone wants is to have their home overrun by pesky creatures. At Thrive, we aim to provide quality service that our clients have come to rely on.
A pest is any organism that poses a threat to both humans and animals. These threats can range from transmitting diseases to causing harm through bites or stings. Pests are also responsible for contaminating food and water sources. This makes them highly detrimental to the overall quality of life of people and their pets.
Pests are generally related to insects and rodents. However, there is a wide range of creatures included in this category. Mainly, insects, rodents, reptiles, and birds can all be responsible for transmitting diseases by spreading parasites, bacteria, and viruses.
SCHEDULE A FREE ESTIMATE TODAY!
At Thrive, we believe there is no harmless pest. All pests are dangerous. That's why we take prevention and treatment seriously. Even the slightest presence of a pest can quickly grow out of control. In short order, infestations can take control of a household. Thus, we strive to protect your home and family from unwanted invaders.
Types of Pests in Collinsville, Oklahoma
As per the
Oklahoma Department of Health
, there are various types of pests in Oklahoma. In particular, Collinsville, given its wonderful natural environment, is vulnerable to pests. As such, it's crucial for residents of Collinsville to learn more about the types of pests commonly found. Here is a breakdown of the most common types of pests in Collinsville, Oklahoma:
On the whole, good household cleaning practices can keep pests away. However, cracks in crawl spaces, attics, or siding can lead to pests getting inside the home. Thus, it's a good idea to get a licensed home inspector to check the property to ensure there are no entry points for pests.
Residential Pest Control in Collinsville, Oklahoma
At Thrive, we know how important peace of mind can be. After all, there is no place like home. That's why we are totally committed to providing our clients with the right solution from the beginning. We understand the inconvenience and concern that having pests can represent for you and your loved ones. As such, your peace of mind and safety is our number one concern.
We begin our residential pest control services by conducting a thorough assessment of the property. Our assessment is aimed at detecting the presence of pests and establishing their main hiding spots. From there, we write a no-obligation estimate of the treatment. Our pest control specialists are prepared to answer any questions you may have.
Next, we proceed to conduct an intervention using specialized chemicals and equipment. We use highly toxic chemicals for pests, but perfectly safe for humans and pets. We value your safety. So, we don't use any harmful chemicals that linger in the environment for weeks. We focus on the trouble spots, ridding your home of the pest's presence.
After that, we conduct follow-up inspections to ensure the pests are gone. We don't stop until we are certain there are no more pests left. Once the pest is gone, we proceed to recommend regular inspections to ensure no new pests have gotten into the home.
When to Reach Out to a Pest Control Specialist in Collinsville, Oklahoma
Please contact a pest control specialist in Collinsville, Oklahoma if you suspect the presence of a pest in your home. While they may not be visible during the day, you may spot them at night. Thus, calling a pest control specialist right away will make enable you to get an infestation under control. Contact us today to learn more about how our services can help you take control back of your home. Call or write today to talk with one of our qualified specialists. They are prepared to address any concerns you may have.