Pest infestations are serious business. Even a small presence of a pest can lead to serious problems if not addressed quickly. Therefore, taking swift action is essential to avoid complicated and costly interventions down the road. At Thrive Pest Control, we strive to provide our clients with the best pest control services in Jenks. Oklahoma. We believe that prevention is just as effective as the elimination of pests.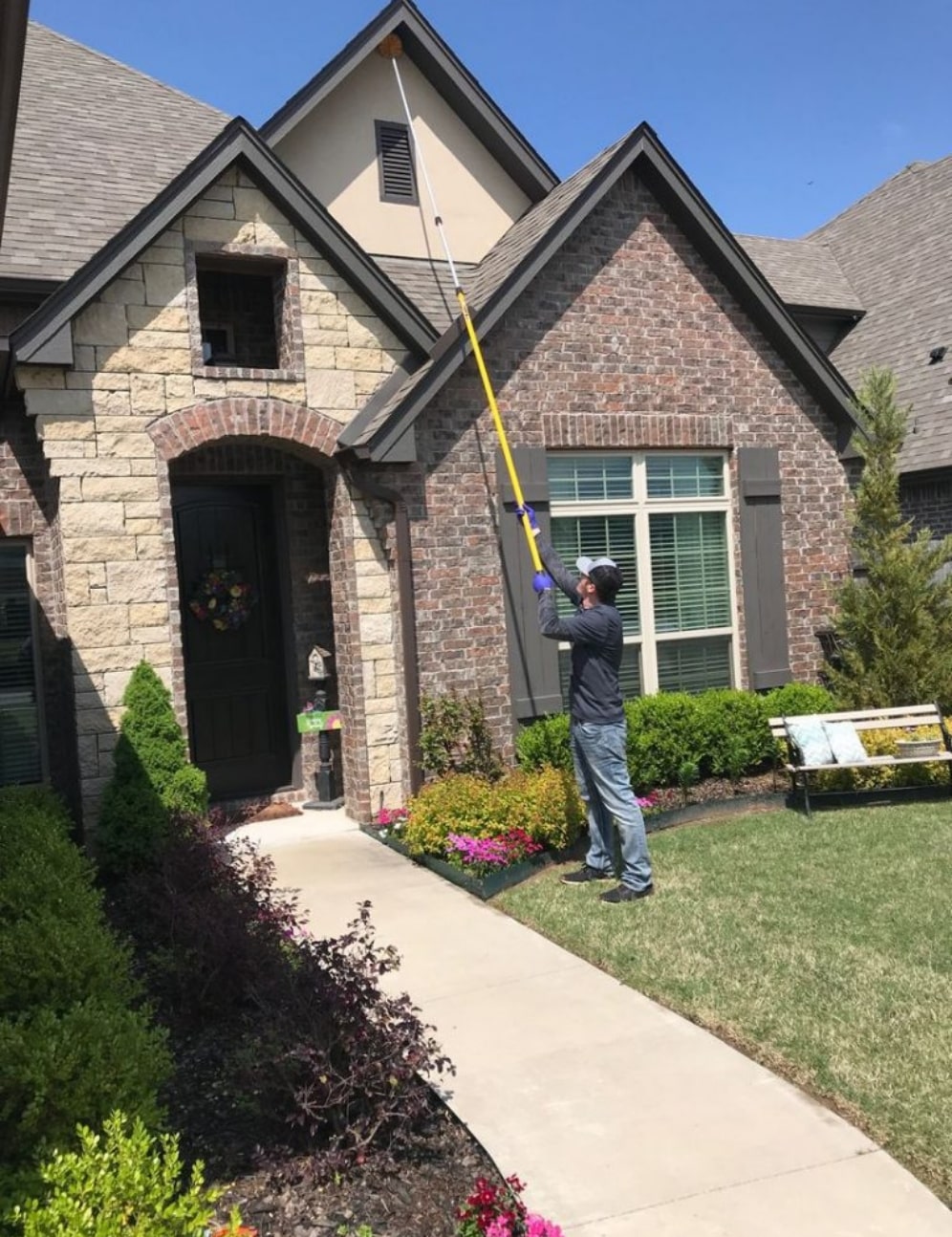 Jenks, Oklahoma is a picturesque town outside of Tulsa. It is located in Tulsa County, Oklahoma, and it is nestled near the Arkansas River. This makes Jenks a scenic beauty. Its wonderful year-round weather adds to its charm. Wildlife and plant life are abundant in Jenks, Oklahoma. This abundant life includes pesky pests. This is why residents of Jenks are highly concerned about dealing with pests before they get out of control.
In general terms, a pest is a creature that is harmful to both humans and animals. Additionally, pests are harmful to water and food sources as they can contaminate them. Thus, pests are detrimental to the environment around them. In the wilderness, pests play a role in maintaining an ecosystem. However, pests are highly problematic in an urban environment.
Specifically, pests include bugs, rodents, reptiles, birds, and microorganisms such as bacteria and viruses. On the whole, pest infestations are obvious until it's too late. At this point, a pest control specialist needs to intervene. Sometimes, such interventions can be costly and inconvenient. In regards to these pests we focus on the bugs!
SCHEDULE A FREE ESTIMATE TODAY!
At Thrive, we believe in dealing with pests before they become a serious issue. We understand how uncomfortable and expensive it can be to deal with pests. Therefore, we aim to provide outstanding service right from the start. We do our best to protect your most valuable possession: your home.
Types of Pests in Jenks, Oklahoma
According to the
Oklahoma Department of Health,
there are a number of pests prevalent throughout the state of Oklahoma. These pests vary from town to town. Yet, they mainly constitute insects. Critters and rodents don't generally infest a home though they may enter one. Here are the most common types of pest infestations in Jenks, Oklahoma:
Often, good household cleaning practices can keep most pests away. However, it's worth calling a licensed home inspector to take a thorough look at your home. They can determine cracks, openings, and spaces where pests can get into the home. Sealing up entry points can go a long way toward eliminating infestations.
Residential Pest Control in Jenks, Oklahoma
At Thrive, we are committed to providing our clients with the best service possible. We know that residential pest control in Jenks, Oklahoma is serious business. That's why we understand the value you place on your family's comfort and safety. Our services deliver the peace of mind you seek. After all, your family and pets' wellbeing is the primary goal.
Our intervention begins with a thorough assessment of the home. We determine the types of pests present and the degree of the infestation. If the infestation is serious enough, we proceed to deliver a no-obligation estimate for the treatment. Our pest control specialists are prepared to answer all of your questions. The most important part of an assessment is putting your mind at ease.
Then, our intervention consists of the use of equipment and chemicals that are highly toxic to critters but perfectly safe for humans and pets. This ensures both effectiveness and safety while dealing with pests right, the first time. Our experience and knowledge enable us to make sure we get the job done right every time.
Lastly, we provide follow-up inspections to ensure that the job is right. We won't quit until the pests are gone for good. We make sure to double-check hotspots so that no pests are left. Proper follow-up is the best way to ensure that pests don't come back. Even a small trace of pests can lead to a resurgence. Our attention to detail is our seal of guarantee.
When to Reach Out to a Pest Control Specialist in Jenks, Oklahoma
If you happen to suspect a possible infestation in your home, reach out to a local pest control specialist in Jenks, Oklahoma. A qualified, licensed, and insured pest control specialist will assess the situation in your home and provide you with the proper interventions. At Thrive, we value our clients' peace of mind. That's why we are fully compliant will local and state regulations. Our clients' trust is our best calling card. After all, a satisfied client is the best type of advertising.
Please contact us today to learn about our services. We are glad to assist you in any pest control needs you may have in the Jenks, Oklahoma area. Our qualified pest control specialists will provide you with the information you need at no obligation. Call today to find out how we can help.