Pest Control Sand Springs OK
Pest Control Sand Springs OK
Pests are no laughing matter. A small presence can quickly grow into a full-blown infestation. That's why taking immediate action is essential to taking back control of your home. At Thrive Pest Control, we aim to provide our clients with pest control services in Sand Springs, Oklahoma, while providing them with useful information to prevent infestations from occurring.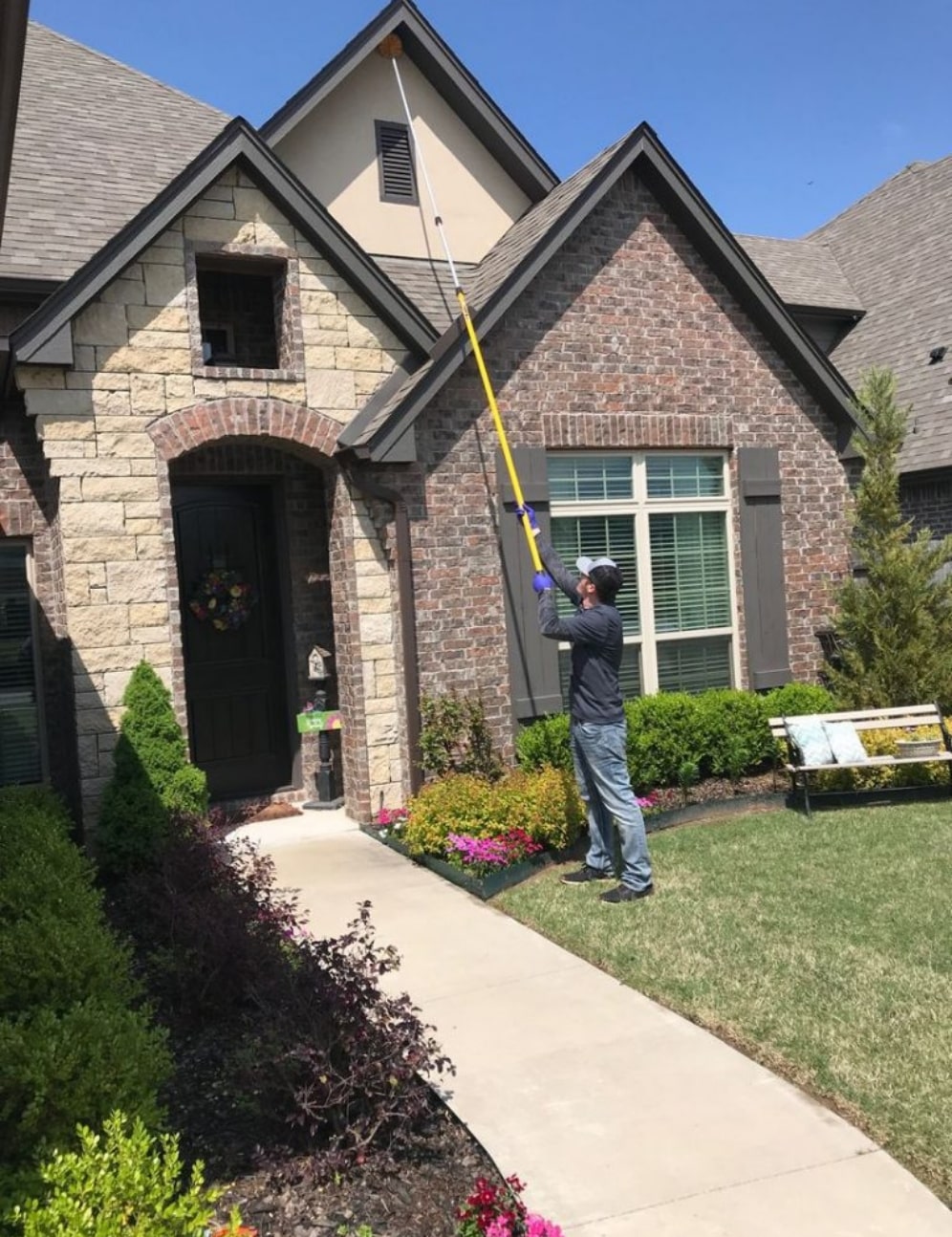 Sand Springs, Oklahoma is renowned for its great year-round weather. Its warm weather in the summer and mild winters make it a desirable place to settle. Located as a western suburb of Tulsa, it boasts plenty of open spaces, fabulous natural scenery, and an incomparable quality of life. Sand Springs is the type of place where all kinds of life thrive, including pests. Let's take a look then at the most common pests in Sand Springs, and what you can do about them.
A pest is any type of living organism that causes harm to humans and animals. Moreover, a pest threatens to contaminate food and water supplies. Most pests are harmful though not deadly. However, some pests do pose a life-threatening danger to both humans and animals. Therefore, they represent an immediate cause for concern.
We advise all our clients to be present Pests include insects, critters, rodents, and microorganisms. Some pest infestations are quite evident. For example, rodent infestations are easily noticeable. Other infestations, such as insects and even microorganisms may be undetectable until the infestation is too large to control. At Thrive we focus on getting rid of the insects and rodents for you! during these inspections.
SCHEDULE A FREE ESTIMATE TODAY!
We understand that you might have a hectic schedule. In that case, we will fully cooperate with you to come for an inspection at your suitable time. But your presence is beneficial because then, our team will be able to show you the points of concern at once and explain to you what would be the best approach for such a situation.
At Thrive, we take all pests seriously. The well-being and health of residents in Sand Springs, Oklahoma are first and foremost. We strive to provide services that address the root cause of pests. That way, we can deal with the infestation right from the start.
Types of Pests in Sand Springs, Oklahoma
The
Oklahoma Department of Health
identifies a number of pests as significant health concerns. In particular, bed bugs and mosquitos top the list of the most prevalent pests in Sand Springs, Oklahoma. While these pests are certainly noxious to the overall health and wellbeing of humans and pets, there are other types of pests present in Sand Springs, Oklahoma. These include:
Common household cleaning can control many of these pests. However, a serious infestation may require the intervention of a pest control specialist in Sand Springs, Oklahoma. Therefore, reaching out to a qualified pest control specialist in the Sand Springs, Oklahoma area can help deal with an infestation before it gets out of hand.
Residential Pest Control in Sand Springs, Oklahoma
At Thrive, we understand our clients' concerns. We know how uncomfortable and dangerous it can be to deal with an infestation. That's why our service provides a quick response. As soon as we get the call, we go out to the property to inspect the situation. We offer a no-obligation estimate of the intervention needed to deal with the matter.
Initially, we conduct a thorough assessment of the interior of the property. We also do a visual inspection around the exterior of the property. We recommend our clients contact a licensed home inspector to review the roof, crawl space, and siding to determine entry points for pests. Often, small cracks and openings provide pests enough room to enter the property.
Additionally, our interventions use equipment designed to be safe for people and pets. The chemicals we use are highly toxic to vermin but harmless to people and pets. We strive to deal with pests right, the first time. Our services intend to solve the issue, not give clients the runaround. We mean business when it comes to controlling pests on your property.
Following an intervention, we conduct follow-up inspections to ensure there is no remaining presence of pests. At times, additional treatments address specific parts of a home such as basements or attics. That's why we don't quit until the job is done.
When to Reach Out to a Pest Control Specialist in Sand Springs, Oklahoma
As soon as you detect the presence of a pest in your property, reach out to a local pest control specialist in Sand Springs, Oklahoma. Signs of pests include droppings, wood dust, and the pests themselves. Often, pests come out at night. So, be attentive should you see one.
Reaching out to a duly licensed and insured pest control specialist is the best way to go. At Thrive Pest Control, we are compliant with both local and state regulations. This offers our clients the peace of mind in knowing they are in good hands. After all, your property is your most valuable asset. Your family and pets' well-being is priceless. As such, we focus on delivering effective services and great service at all times.
Please contact us today to learn more about how we can help you deal with any pest control needs you may have in the Sand Springs, Oklahoma area. One of our qualified pest control specialists will be glad to assist you with any concerns you may have.