Pest Control Pryor, Oklahoma
Pest Control Pryor, Oklahoma
When it comes to pests, keeping them outside the home is a must. There is no question that pests are unwanted invaders in the household. They can cause property damage and spread disease. As such, the residents of Pryor, Oklahoma understand the importance of effective pest control in their community. At Thrive Pest Control, we strive to provide quality service that helps our clients keep their homes safe from unwanted bugs and critters.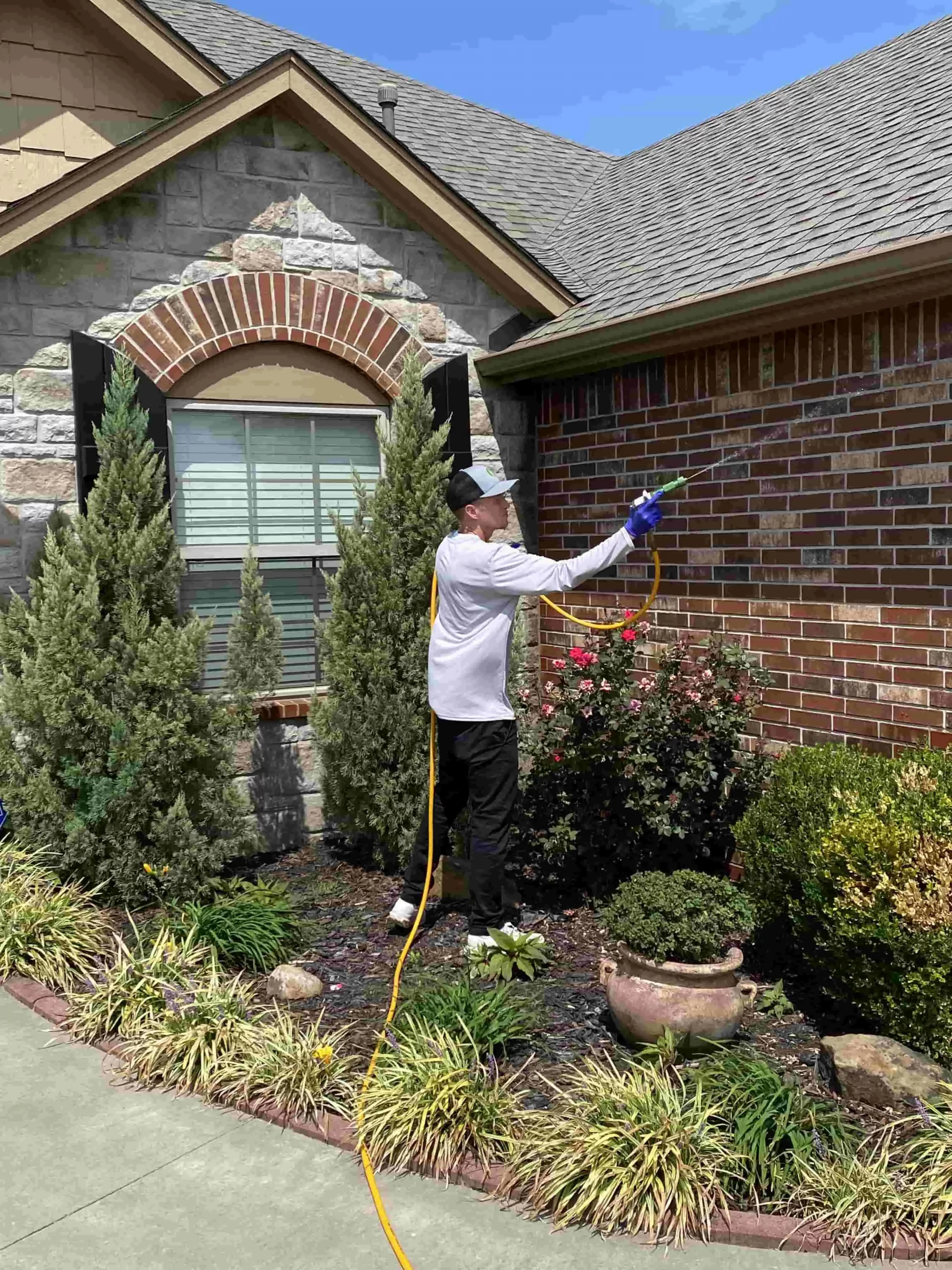 Pryor, Oklahoma is a scenic town located in Mayes County. Its combination of great weather and singular natural beauty make it a wonderful place to call home. Wild and plant life thrive in this part of the United States as lovely spring and summer weather, coupled with relatively mild winters, enable all sorts of species to thrive. People looking for a great place filled with cultural activities and outdoor adventure quickly fall in love with Pryor, Oklahoma.
In addition to people, pests also love Pryor, Oklahoma. While most pests such as ants, wasps, and mosquitos are abundant in the wilderness, they can pose a threat to homes. That's why it's important to recognize an infestation before it gets out of control.
A pest is any living organism that poses a threat to people and animals. This implies that pests are harmful creatures that threaten the wellbeing of people and animals either directly or indirectly. Direct threats include bites, scratching, stinging. Indirect threats include contamination of water and food supplies. Therefore, residents of Pryor, Oklahoma are serious about dealing with pests.
SCHEDULE A FREE ESTIMATE TODAY!
The most common pests include insects and rodents. However, reptiles and birds may also constitute pests as they carry parasites and diseases. Furthermore, a pest infestation can be quite inconvenient making it extremely difficult to live in a home. When an infestation reaches this point, the need for a pest control specialist may be necessary.
At Thrive, we believe in providing our clients with the assistance they need to take back control of their homes. We understand how important it is to ensure the well-being of family. That's why our services are aimed at getting rid of pests the first time. We're not talking about costly, ongoing treatments. We want to get the job done right from the first time.
Types of Pests in Pryor, Oklahoma
The
Oklahoma Department of Health
recognizes a number of pests. While many of them are prevalent throughout the United States, some are quite common in Pryor, Oklahoma. Here is a breakdown of the most common pests in the Pryor, Oklahoma area:
In general, pests make their way inside a home through entry points. These points can be cracks underneath floors, siding, windows, or roofs. A few might get in and then reproduce immediately. This is why infestations can suddenly get out of control.
Residential Pest Control in Pryor, Oklahoma
At
Thrive,
we are committed to providing an effective solution to our customers right from the start. We begin by providing a no-obligation assessment of the property's current situation. We write up an estimate for treatment options. We believe in providing a customized solution as every situation and home are different.
We thoroughly inspect the property to determine the extent of the infestation. The early the inspection, the easier the treatment. Our interventions use a combination of specialized equipment and chemicals. Our materials are highly toxic to pests but perfectly safe for humans and pets. After all, our commitment is to the safety and wellbeing of our clients.
Lastly, we conduct ongoing inspections to ensure the pest is gone for good. Our regularly scheduled inspections aim to provide peace of mind in knowing that any returning bugs won't stand a chance. We also recommend our clients reach out to a licensed home inspector. They can determine which entry points are present, and how to repair them.
When to Reach Out to a Pest Control Specialist in Pryor, Oklahoma
If you suspect a possible infestation in your home, reach out to a local pest control specialist in the Pryor, Oklahoma area. At Thrive, we are fully licensed and insured. This helps us provide an outstanding level of service while ensuring the right solution every time. Our experienced pest control specialists will answer all of your questions. Please contact us today. One of our specialists will be glad to lead you through the entire process of taking control back of your home. Our number one commitment is ensuring the safety and wellbeing of your home and family.