Pest Control in Skiatook, Oklahoma
Pest Control in Skiatook, Oklahoma
Pest infestations are no joking matter. They can be serious situations as pests transmit diseases and damage property. In the worst of cases, homes may become uninhabitable due to a serious infestation. For the residents of Skiatook, Oklahoma, pest control is a serious matter. After all, pests can quickly damage the quality of life of residents throughout the town.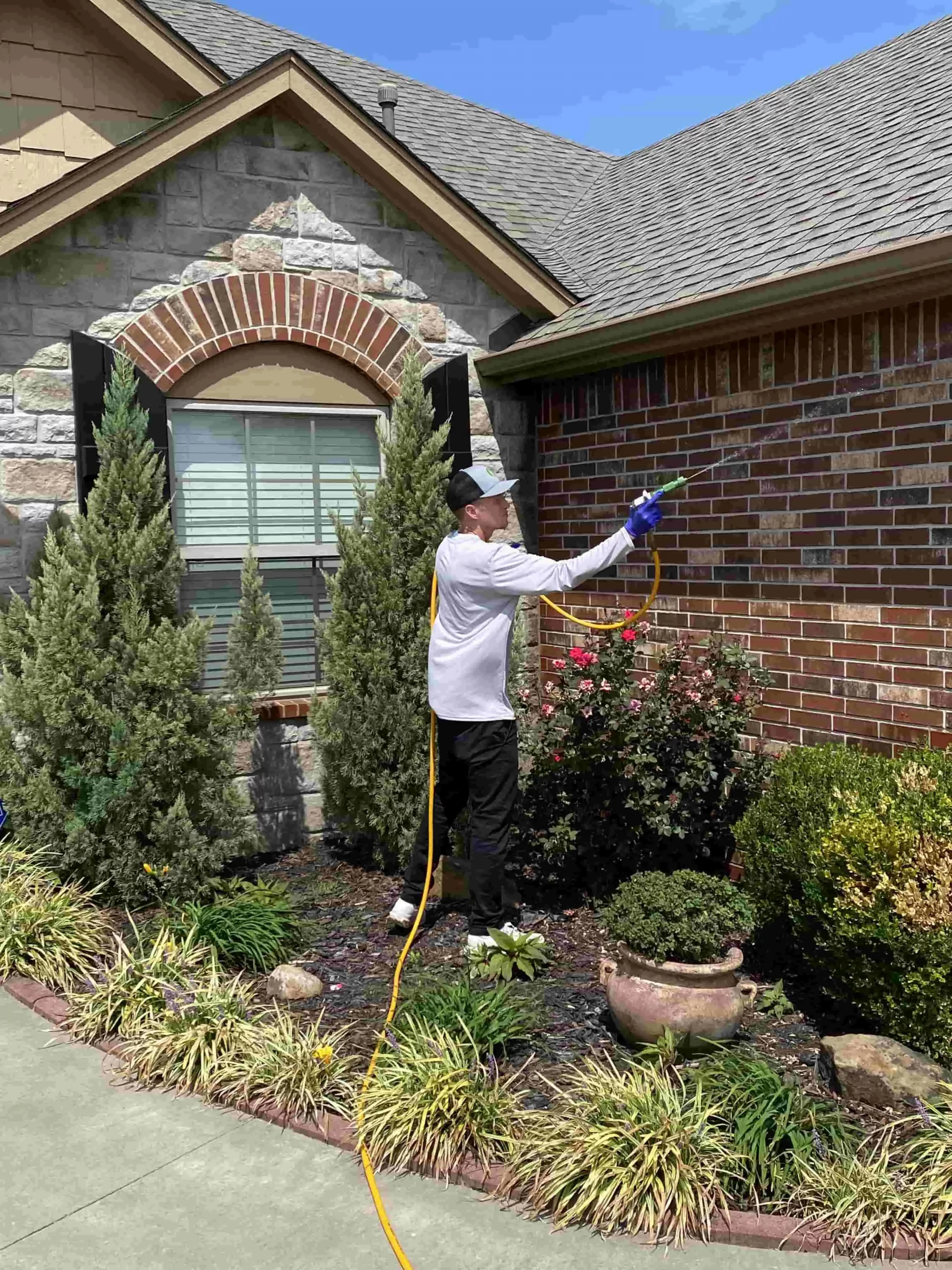 Skiatook, Oklahoma is a quaint town located in Osage and
Tulsa
counties in the northeastern portion of Oklahoma. It is home to Skiatook Look, a natural, scenic beauty. Skiatook is a great place for folks who love the outdoors. Residents are in constant contact with nature, while also living in close proximity to the Tulsa metro area. It is the place for folks looking to get away from the hustle and bustle of the city.
The weather is great year-round. Its mild winters and great spring and summer weather make it an ideal place to live. In fact, it's so nice that wildlife thrives there, too. Most creatures considered pests thrive in the wilderness. However, they can make their way into homes as well. That's why appropriate pest control is a serious concern for residents in the Skiatook, Oklahoma area.
The consensus is that a pest is a living organism that endangers the well-being of humans and animals. Insects and rodents are the most common types of pests. However, reptiles and birds are also serious pests. They can spread diseases in addition to contaminating food and water supplies. Therefore, pests can pose a serious danger to any community. Furthermore, microorganisms such as bacteria and viruses also fall under the "pest" category.
SCHEDULE A FREE ESTIMATE TODAY!
Most pest infestations do not represent an immediate danger to humans or pets. However, an infestation can grow out of control in short order. Thus, a pest control specialist would need to address the issue through direct intervention.
At Thrive, we understand how dangerous and inconvenient a pest infestation can be. That's why we strive to deliver peace of mind to our clients we know how much our clients value the safety and well-being of their families. We seek to protect what's most precious to our clients: their home and family.
Types of Pests in Skiatook, Oklahoma
As per the
Oklahoma Department of Health
,
there are a number of pests within the state. While most of the pests are similar to those throughout the United States, the following pests are quite prevalent in the Skiatook, Oklahoma area:
It is advisable to consult a local home inspector to check for entry points. These entry points are openings underneath flooring, in windows, or siding. Repairing these openings can stop infestations from occurring.
Residential Pest Control in Skiatook, Oklahoma
At Thrive, we take pride in providing outstanding service to the Skiatook, Oklahoma community. We strive to get the job done right from the beginning. This involves giving our clients a no-nonsense, no-obligation estimate of the repairs needed for their home. We deliver an estimate of the interventions needed to get the job done. We strive to provide customized solutions as all of our clients have different needs.
First, we start by conducting a thorough inspection of the home. We detect the presence of pests and what interventions can solve the issue. We then proceed to use specialized chemicals and equipment. These materials are deadly to pests but perfectly harmless to humans and their pets. This ensures our value guarantee.
Then, we conduct an assessment of the threat. We determine if further intervention is necessary. Lastly, we conduct follow-up assessments to determine if there is any remaining presence of pests on the property. We provide ongoing follow-up to ensure that pests are no longer present. This gives our clients peace of mind in knowing their home is safe from any current or future pests.
We recommend our clients contact a contractor to seal up any entry points in their home. This restricts the entry of pests into the home, thereby providing an additional layer of security in the home.
When to Reach Out to a Pest Control Specialist in Skiatook, Oklahoma
If you believe there might be a presence of a pest in your residence, contact a local pest control specialist in the Skiatook, Oklahoma area right away. At Thrive, we are always on call to help you take control back of your home. We understand how important it is to have a safe home environment. That's why our pest control specialists will guide you through every step of the way. Our specialists will tell you how we can assist you. Contact us today to learn more about how you can take control back of your home!