Pest Control Oologah Oklahoma
Pest Control Oologah Oklahoma
Are you looking for pest control services in Oologah? Don't worry because we, at Thrive Pest Control, have got you covered. Whether it's bedbugs or roaches, we have a solution for all types of pests. We have years of experience in this field, and our loyal customers can vouch for our service quality. We also ensure that everything has been done to prevent these pesky creatures from coming back to your house.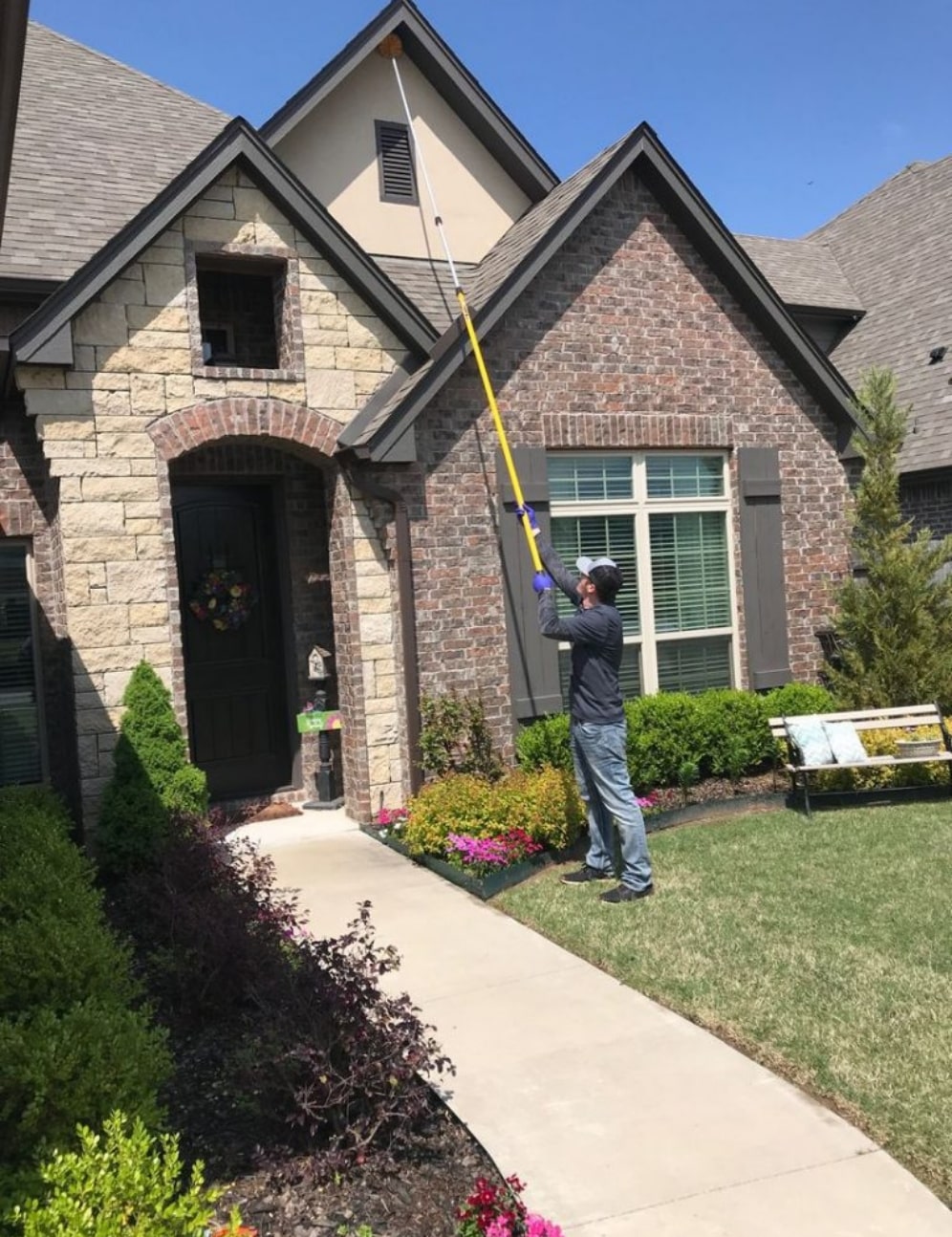 Oologah has a diverse ecosystem, and different types of pests are found here. At Thrive Pest Control, we follow a completely eco-friendly process of managing a pest infestation. We have both ongoing and one-time services, and our team is committed to providing our clients with the best possible solution for their problems. We offer both commercial and residential pest management services. So, if you suspect a pest problem, don't waste time and give us a call today.
What to Expect During a Visit From the Pest Control Team?
If this is your first time with a pest control service, you might be wondering what to expect when the team visits. For starters, we do not begin the treatment right away. We will first send a team to inspect your property and understand the extent of the problem. After that, the team will devise a custom-made plan for your current situation. The plan will be made after considering anything special that you might have in mind, and it will be the best approach for dealing with the pests. But if you want to know what exactly happens when the team goes to your property, here's a breakdown of the procedures –
SCHEDULE A FREE ESTIMATE TODAY!
We advise all our clients to be present during these inspections. We understand that you might have a hectic schedule. In that case, we will fully cooperate with you to come for an inspection at your suitable time. But your presence is beneficial because then, our team will be able to show you the points of concern at once and explain to you what would be the best approach for such a situation.
Why Choose Thrive Pest Control?
If you are wondering why you must choose Thrive Pest Control out of all the other options you have in Oologah, here are some reasons that should help you make up your mind –
If the pest inspection performed by our team shows that you have an active infestation at your property, our team will cooperate with you to implement the necessary steps at once without wasting much time in the process. The cost of the treatment varies from one person to the other because every plan is different. But some factors on which the cost of the treatment will depend are the size of the pest infestation, the type of treatment you need, the kind of pest you have, the type of construction of your property, and last but not least, the size of our property.
After years of experience in this field, no one knows the pests in Oologah as we do. We understand what your house means to you, and we promise to deliver it to you in the best possible state after our treatment. We try our best to save your house from any further damage. Pests are unwanted intruders, and even though they are small in size, if you let them stay on your property, they can cause irreparable damage. It takes more than just simple determination to fight off these pests. At Thrive Pest Control, we use a systematic and planned approach to deal with the situation. We believe in homegrown values, and we have merged them with best-in-class technology to provide you a superior level of service in Oologah.
Whether you have are a homeowner, an international business owner, or a local restaurant, we have customized services for all types of properties. We believe in high responsiveness and maintaining a constant level of communication with our clients. If you want to get in touch with us, you can simply give us a call at (918) 600-2028, and our team will be at your service.