Pest Control Broken Arrow Oklahoma
Pest Control Broken Arrow Oklahoma
Broken Arrow, Oklahoma, is the largest Tulsa suburb and is located in the state's northeastern portion. As with many cities in the United States, Broken Arrow started small in 1902 when the Missouri-Kansas-Texas Railroad was built. The railroad had purchased more land than it needed and began selling lots to interested buyers. Those buyers became the first residents.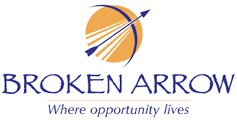 How Broken Arrow Got its Name
There are several legends of how the city of Broken Arrow got its name. The prevailing folklore indicates that a Native American tribe known as the Creek Indians had a settlement in the area. The Creek Tribe had a tradition of breaking branches, rather than cutting them, to make their bows and arrows. Thus, the name Broken Arrow was given to the area.
Residential Pest Control Broken Arrow
Thrive is a pest control company that is proud to be serving the Broken Arrow community. We have made it a priority to be well-informed about pests in the area. Our company has developed effective ways to rid your home of unwanted insects and rodents.
SCHEDULE A FREE ESTIMATE TODAY!
Our first step is to conduct a complete and thorough inspection of your home. Our technicians are knowledgeable about where pests like to hide. Beginning with the interior of your home, we will eliminate all nests of insects and rodents. When the inside of your residents is pest-free, our job turns to prevention.
We treat locations where insects like to travel, those being baseboards, places where plumbing enters your house, and any cracks in walls or floors.
Then we turn our attention to the basement and garage. These are some of the pest's favorite places.
Once the inside of the house is completed, Broken Arrow Pest Control focus turns to the outside of your home. Our staff will examine outside walls, eaves, and bushes, removing any nesting sites. Our exterior treatment is comprehensive. Our techs start with a liquid spray around the perimeter of your home. We spray the ground 2 feet away from the foundation, and we also spray 3 feet up from the foundation. This prevents climbing bugs from invading again. Then a granular product is applied in a 10-foot circle around your home for extra protection. We then center our efforts on doors and windows to ward off unwanted guests from returning.
Depending on your situation, Thrive may recommend a series of three-month inspections. We believe keeping ahead of pests is our best line of defense.
On our first visit, we will thoroughly document your home. Our staff will return inspect the treated areas for any reinfestation. If you see any evidence of pests between our scheduled maintenance visits, we will come back and service the inside of your home free of charge.
Commercial Pest Control Broken Arrow
It doesn't matter the square footage or the number of stories your office or manufacturing building has. Thrive Pest Control will take care of any pest problem you may have. We are as thorough with your company as we are with private homes. Mice seem to be a frequent pest in a significant number of business buildings. As small as they are, they still frighten people and spread germs and all manner of diseases. Broken Arrows pest control's finest will inspect your offices, washrooms, breakrooms, factory floors, along with the foundation and outside walls. They look for cracks in all of your company's windows, foundations, and anyplace else they feel a pest can enter your facility.
Much of what you see in pest control is one corporation with numerous branches or franchises. They have a cookie-cutter approach to pest treatment. These corporate locations have a one fits all approach. If their treatment policy doesn't meet your needs, it doesn't happen.
Thrive is proud to be family owned and operated. We consider ourselves the Best Pest Control in Broken Arrow. We know the area, and we know the pests. We will do your pest treatment the first time. Additionally, we will do what it takes to make things right. Our company is founded on our customer's satisfaction.
Thrive Pest Control in Broken Arrow is glad to be part of your community. Our thinking is, we play an essential role in keeping this community safe. If you even suspect you have an infestation of any kind, please call us. We are here to help and happy to do so.